Join us for this powerful, important and fun event. Stand alongside hundreds of everyday Iowans from all across Iowa who (just like you) are ready to stand up and speak out to put our communities before corporations.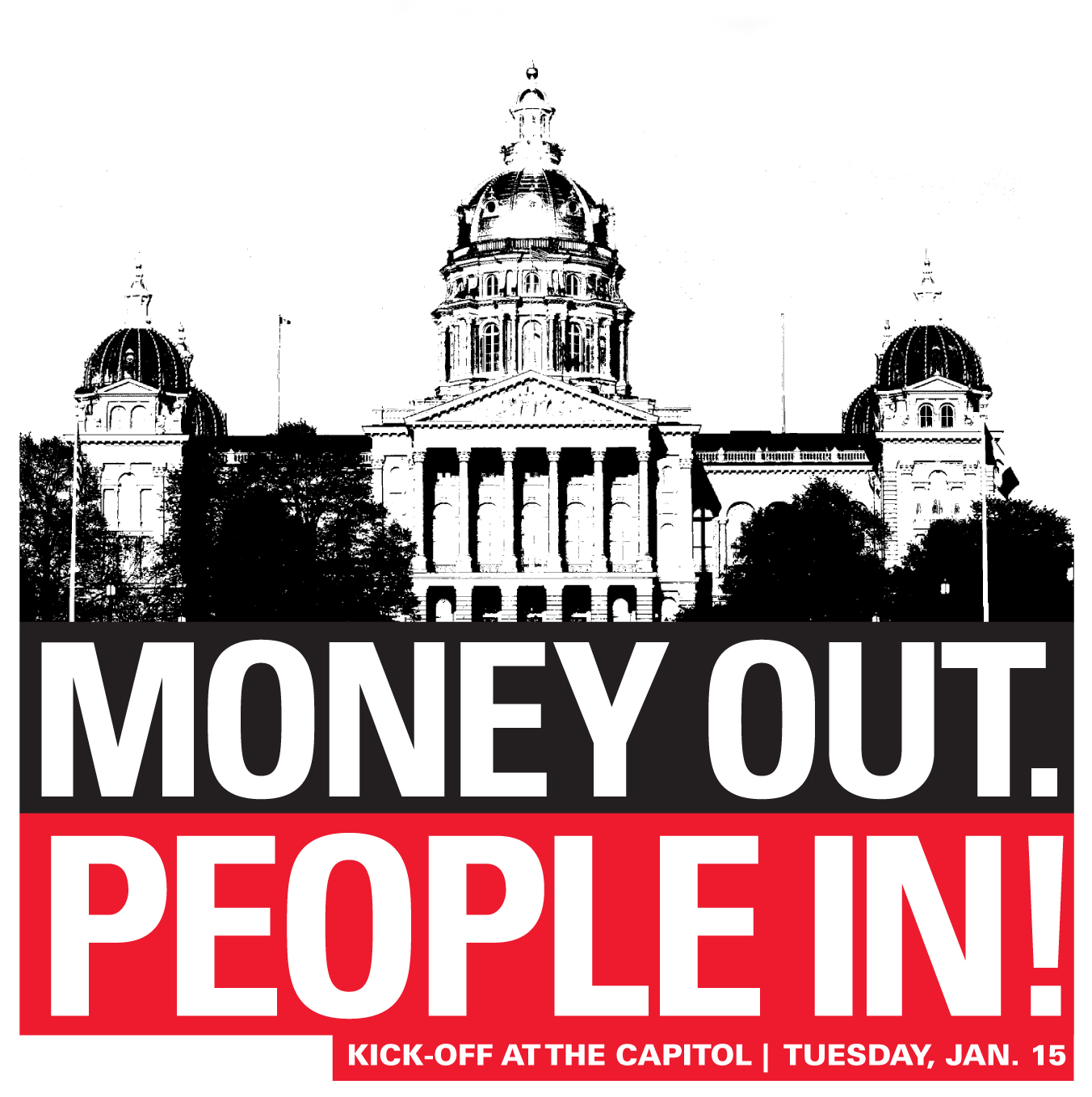 On Jan. 15 Gov. Terry Branstad will deliver his "State of the State" address. His is a corporate, 1% agenda.
We'll be there – hundreds strong – to deliver our own "Money out. People in!" address. Ours is a "People first" vision for Iowa.
The stakes are high. Branstad and his corporate backers want a government that works to benefit them. But we – everyday Iowans, farmers, teachers, labor – want good government that works for the common good and are ready to fight for the Iowa we want to see.
 
Schedule for the day (subject to change)
9 am          Meet on the 1st floor Rotunda,
                  Coffee, time for lobbying
10 am        Gov. Branstad's "State of the State" address
11 am        Our "Money out. People in!" rally in the rotunda
12-4 pm    Meetings with key legislators and state officials.
Buses Available
Front door drop-off and pick up, don't worry about weather or parking.
$15 reserves you a spot from:
Dubuque, Hwy. 20, I-35

Iowa City, Grinnell

Ames
Bring a friend, RSVP today!
When
January 15, 2013 9:00 AM through 12:00 AM